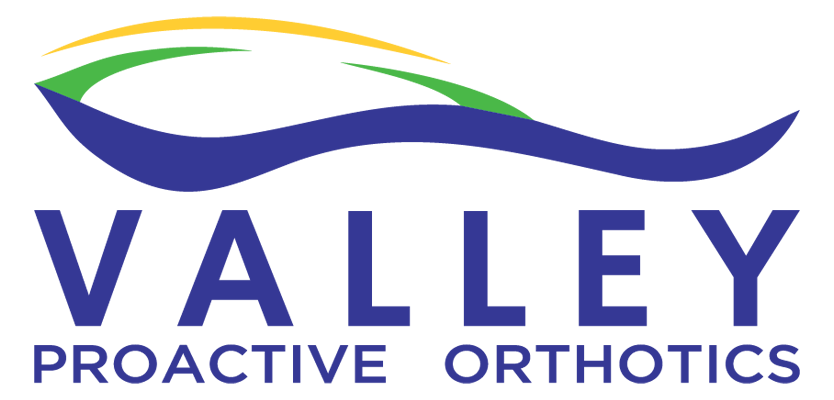 WE ARE OPEN!
Chilliwack
|
Abbotsford
|
Hope
CALL US TODAY:
(604) 846-6786
Your #1 BC Health Care Provider for Custom Foot Orthotics, Knee Braces, Lower & Upper Limb Supports, Compression Stockings & More Orthopaedic Care Solutions!
•
Free Consultations
•
•
Available by Appointment
•
•
Family Owned and Operated
•
From Our V
a
ll
e
y F
a
mi
l
y To Yours, Thank You For Your Support!

Important COVID-19 Updates
As an essential BC Health Care Provider during the COVID-19 outbreak,

Valley Proactive Orthotics

®

is available by appointment in

Chilliwack

,

Abbotsford

,

Mission

,

Hope

&

surrounding communities

throughout the

Fraser Valley

for free consultations, doctor referrals and prescription processing via One2One Care, phone & online consults while strictly adhering to government guidelines.
Our clinic has implemented the following

"

4PatientSafety

"

Program

as a precaution both to prevent against the spread of COVID-19 and to ensure the safety of our patients, staff and community members alike at this time:

VPO

®

's

"

4PatientSafety

"

Program
1)
One2One Care
.
We service only one patient per clinic visit with social distancing practices in place. Our clinicians wear personal protective equipment and offer latex-free gloves at the door to be used for the duration of your visit.
2)
Social Distancing
.
We maintain a maximum of two staff as physically distanced at least two metres from our one patient. No more than three people, including the patient, may occupy the clinic at a time.
3)
Clean and Sanitize
.
We employ rigorous sanitation practices in between patient visits, including the cleaning and disinfecting of all surfaces and our patient examination room.
4)
Free Home Visits and Delivery
.
We provide free home visits and delivery throughout the Fraser Valley. Enjoy your free consultation and fitting in the comfort of your own home.

How Valley Proactive Orthotics
®
Is Helping Our Patients Through COVID-19
Valley Proactive Orthotics

®

is open and ready to service your custom & off-the shelf orthotic, bracing and compression care needs via clinic, home and emergency visits. Thank you to all of our patients who shared positive feedback about how our pre-existing free home visits and delivery service have continued to accommodate you during this time. We still remain the ONLY clinic that offers FREE consultations that does NOT withold a "fee" based on your decision to move forward with us. We conduct a full assessment, discuss treatment options, and only move forward together. Finally, we understand that those who have experienced a loss of work or reduced work hours due to COVID-19 may have also lost access to their extended health benefits. As a family owned and operated clinic that has adapted our services to uniquely fit our patients' needs, please rest assured that we will do whatever we can to work within your budget, schedule and travel limits so that you may continue to receive fast, friendly & quality care.
We would like to end by extending a heartfelt thank you to all of our fellow essential service and health care workers in addition to our valued patients and community members for your continued support during this unprecedented time.
Yours in health and care,
Clinical Care Team
Valley Proactive Orthotics
®

Cost & Coverage
One of the main reasons people delay care is cost. There are several plans available for patients that cover partial or all of the cost of medical product expenses. This includes both custom & off-the shelf orthotic, bracing & compression care products. If you are eligible for such plans, our clinic can assist you by clarifying your coverage and by answering any questions that you may have. Coverage information is also available upon request from your employer, your online plan provider portal (if applicable), or by contacting your plan provider by phone. Our clinic will help prepare all required forms including receipts that should be sent to your plan provider in pursuance of claiming your extended health benefits. No referral is required.
We Process All Major Extended Health Plan Providers, including:
Chambers of Commerce, Desjardins, Equitable Life, Great-West Life, Green Shield, Manulife, Pacific Blue Cross, Sun Life, Teamsters, WorkSafe BC & more.

Chilliwack Clinic
Weekdays from 9AM-5PM:

Open
Saturday & Sunday: Closed
#107-9123 Mary St
Chilliwack, BC
V2P 4H7
Phone

: (604) 846-6786

Abbotsford & Hope Clinics
*by appointment only
Phone:

(604) 846-6786

Home Visits
*anywhere in the Fraser Valley
*by appointment only
Phone:

(604) 846-6786

Call Now
to Learn More About Our Services
OR
Book a FREE Consultation Online
and Experience the
FULL
Valley Proactive Orthotics
®
Approach Today!